RPET 2012 : B.E / B.Tech Admissions for Outside Rajasthan Students through AIEEE Ranks
RPET 2012 Counselling for AIEEE Applicants – RPET 2012 Counselling for Other state students – RPET 2012 B.E / B.Tech Admissions for Out side Rajasthan students through AIEEE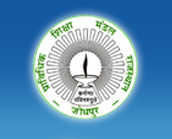 All the AIEEE 2012 Qualified Students who aspires for Admission to Various Programs in Govt and Private Engineering Colleges in Rajasthan State are hereby informed to check the RPET 2012 Counselling Notice for outside Rajasthan Candidates for admission to B.E. / B.Tech. (through AIEEE Rank).
All the AIEEE 2012 Applicants who belong to Other State (Not Rajasthan) must Apply Online for admission to 1st year of degree engineering courses on the basis of AIEEE rank. 15% seats in the Private Unaided Engineering Institutions and 15% seats in the SelfFinanced Courses in Govt. Aided Engineering Institutions of Rajasthan State (except MNIT, BITS Pilani and other deemed and Private universities) are available for such candidates.
The process of online submission of application cum option form for outside Rajasthan Candidates shall  done as per the RPET 2012 Schedule mentioned below. 
Commencement of RPET 2012 online application for AIEEE Qualified Students : 02-07-2012
Last Date for submitting the RPET 2012 online Application cum option form  : 08-07-2012
Last date for depositing  Rs. 11000/-  in any branch of UCO bank  is Rs 09-07-2012
(During Bank Hours)
Last date for receipt of Hardcopy of application form along with all enclosures in RPET-2012 office : 14-07-2012 upto 5
Click here for : RPET 2012 Notice for outside Rajasthan for  admission to B.E. / B.Tech. (through AIEEE Rank)1 
For More Updates Regarding : RPET 2012 Counselling / Admissions